New Smiles with Veneers in Lubbock, TX
If you are looking for a simple cosmetic dentistry solution that will fix stained, gapped, cracked, chipped, and broken teeth, then the Hill Davis Dental Group in Lubbock recommends porcelain veneers.
What are Porcelain Veneers?
Porcelain veneers wafer-thin shells that are customized to fit snugly over your problem teeth. Because these shells are custom-made in a dental lab, Dr. Camie Davis or Dr. Kourtney Kouth can help you determine the best shape, size, and color for your teeth.
Why Should I Choose Veneers?
Porcelain veneers can fix several types of cosmetic issues—such as fractured, discolored, or oddly spaced teeth—with just one cosmetic dentistry process. And most porcelain veneers procedures only take two dental visits!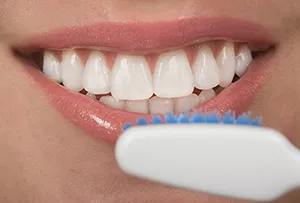 Other reasons to choose porcelain veneers:
Reflect light the same as enamel
Strong and durable
Resist stains and yellowing
Won't irritate your gums
Can last a lifetime with proper care
How To Get Veneers
In order for the porcelain veneers to fit correctly, one of our expert dentists must shave off a minimal amount of enamel. Then a mold of your teeth is made and sent to a dental lab. There, a technician handcrafts each veneer and sends them back to Hill Davis Dental Group in Lubbock.
At your final porcelain veneer fitting, Dr. Camie Davis or Dr. Kourtney Kouth will ensure your veneers fit, and may need to trim them to size until they are the right size and shape. Then the porcelain veneers are permanently bonded to your teeth.
Are you interested in transforming your smile with dental veneers? Call Hills-Davis Dental Group today at (806) 793-0651 to schedule an appointment at our Lubbock, TX office!