Providing General Dental Care to the Lubbock Community
Hill Davis Dental Group offers plenty of general dentistry options for Texas patients in Lubbock and surrounding communities. You can count on us to give you the best in comfort and care while we optimize your oral health. Along with several types of general dentistry services, we can avert the dangers of gum disease with periodontal therapy. We also create customized mouthguards for the athletes in your family.
Regular Checkups
Keeping your teeth and gums healthy and disease free is of utmost importance to the general dentistry experts of Hill Davis Dental Group. Because we value the dental well-being of all our patients, we recommend making an appointment with Dr. Camie Davis or Dr. Kourtney Kouth at least once every six months.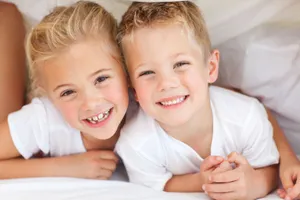 Children's Dentistry
At Hill Davis Dental Group, we know the importance of keeping your children's teeth healthy and decay-free. Along with their daily oral hygiene routine, we further protect their teeth with dental sealants and fluoride supplements. Dental sealants are thin plastic layers applied to the back molars. Fluoride supplements can be administered during regular checkups to ensure teeth remain cavity-free in-between dental visits.
TMJ
If you suffer from jaw stiffness, ear pressure, headaches, worn teeth, or neck and shoulder pain, you might have a temporomandibular joint (TMJ) disorder. If you are in Lubbock or surrounding communities, then come in to Hill Davis Dental Group and get a bite assessment. We can create the perfect dental device to alleviate your TMJ issue.
Lubbock Patients Count on Hill Davis Dental Group for General Dentistry. Call Us Today at (806) 793-0651!